Pure Nature
Pure Nature is an interactive exhibition on a journey through South America. At the exhibition you have the chance to explore South America's greatest nature, culture and adventures. You will get to know the Atlantic coast of South America and the heart of our world The Amazon. You will be amazed by the world's largest mountain chain the Andes, the heights and flats of the Altiplano and the most contradicting part of the world: Patagonia & the Pampa's.
Pure Nature is developed by Juriaan Moolhuysen, new media producer and former
student Interaction Design at Utrecht School of the Arts; faculty of Art, Media & Technology. Juriaan initiated Pure Nature to obtain his Master in Interactive Multimedia which is developed at several places around the world in the last three years. In 2004/2005 film recordings were made in South America during an eight months
documentary journey. In the third year he did research on the global creative industry,
specifically on how to connect the Dutch creative industry to the Indian IT and
automation industry. In the fourth year he researched New Media Experiences and spent three months in India to develop the technical framework with Flip Design in Bangalore. The film music was produced together with a great team of music students from the HKU (Than van Nisperen, Stan Koch, Steffen Keinke, Jelle Visser & Ferdinand Breil). The Pure Nature experience is for exhibitions at galleries, film theatres and museums. Pure Nature is designed to be launched from the internet (www.moolhuysen.com). This also makes the concept functional for commercial purposes. Pure Nature is present at the graduation expo on the 12th and 13th of September at the HKU in Hilversum.
Come and experience your own journey through South America!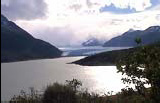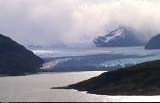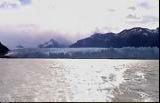 Pure Nature environment: www.moolhuysen.com
More info: www.dasolutions.nl